Edmonton Oilers: Examining the salary cap situation for next season
The Edmonton Oilers will have much more to work with when it comes to their salary cap situation next season. Here's a breakdown of what to expect.
Happy self-isolation to you all.
Everything is a bit up in the air for the remainder of this season, but that doesn't mean that we don't have material, just that we have LESS material.
Here's examining the Oilers cap situation for next season:
Easy moves to make Saving cap space by doing nothing
There are a number of organic happenings with the roster that will require nothing to be done by the team:
Expiring buyout cap hits:
Eric Gryba – Remember Eric Gryba? The guy that Peter Chiarelli traded for because he thought that taking the team back to the 1970s Boston Bruins would get them back to the playoffs and win a Stanley Cup? Well, the guy was a classic textbook "Coke machine." Unsurprisingly, with Gryba unable to do much else other than hit, and PC suddenly realizing it wasn't 1976 anymore, he lost his spot on the roster when he was bought out back in 2018. that resulted in a buyout hit of $300K for 2 seasons rather than 1 year of 900K. That 300K is done after this season.
Net effect – -300K
Expiring Retained Salary transaction hits
Sam Gagner – GM Ken Holland had to let someone go to Detroit in the Andreas Athanasiou trade he made to both free up cap space and free up minutes for his new acquisition. Gagner had done OK for himself, putting up 5 goals and 12 points in 36 games this season, with a -9 to boot, but it's not like he was irreplaceable with those numbers.
Gags was a free agent after this season anyway, so whatevs. Anyway, to make the numbers work out, the Oilers retained 315K in the transaction, which natch is done after this season
Net effect – -315K
Deadweight soon to be free agents who sucked so we can let them walk

Some of these players were deadweight from Peter Chiarelli that Ken Holland inherited, some he took low-risk bets on himself and they just didn't work out, which is fine because it happens with every NHL club and no GM will have a spotless record ever. It's impossible. Anyway, here are the names from that list. For reference, I'm using the cap hits that are retained by the NHL club, not the full cap hits from their contract.
Brandon Manning – the name that after this season will no longer haunt our nightmares as we are forced to see useful forward Drake Caggiula suit up for Chicago as a result of an incredibly stupid and lopsided trade from the PC era.
Markus Granlund – KH bet that was interesting but didn't work out. Stashed in Bakersfield as other players supplanted him.
Tomas Jurco – Bottom 6 bet from KH that didn't work out. Other players took his minutes and pushed him off the roster.
Net effect – -1.4M
Rentals players who will be walking
Mike Green – Green was brought in as a rental to push Matt Benning for playing time in the playoffs. He's looked much better as an Oiler – in short sample size, though, as he got injured 2 games into his tenure with the Oilers. For him the suspension of the season is good news as the longer self-isolation goes on, the more time he has to get healthy and rested, and the better the chance he'll be in peak physical conditioning once the season does resume. Regardless, I'm sure he's well aware that his fine NHL career is likely done after this season, maybe he can extend his career in Europe after this.
Tyler Ennis – Ennis was originally brought in as a rental but I have to think that Holland has noticed his pretty good play, especially in spot duty in the top 6. Ennis is no longer a full-time top 6 player, but he might serve as a useful bottom 6 player beyond this season. That being said, he's a rental for the team until we hear otherwise.
Net effect – -3.4875M
Free agents we should let walk after this season, but there's a chance they stick around
Mike Smith – This signing had me scratching my head from the start. Smith was coming off an off-year in Calgary, and he was 37 at the time of the signing and turned 38 at the end of March. His sv% is better than last year with the Flames but only by a razor-thin margin – .902 vs. .898 – and he still struggled with the same consistency issues as he did last year in Calgary. Surely there are younger 1A goalies to be had – in my last blog I listed a solid option in Alexandar Georgiev and I'm sure there are other options out there.
Making matters worse for Smith's future with the team is it looks like he's going to hit his performance bonuses which add $1.75 million to his cap hit. The team will have to cover that bet with LTIR space – and even then I don't even know if we've got enough to cover it, although IIRC I believe we do. Dave Tippett likes him, but we should be able to get a better, younger player for the same cap hit or less.
Patrick Russell – Russell has proven himself to be the prototypical Coke Machine player – he can hit but that's about all he can do – and even then he's only 9th on the team in hits with 64 so far this year prior to season suspension. He can't even play in his own end that well as he's got a -11 so far on the season – and we're talking about a 4th line winger here so it shouldn't be too hard when that's the biggest part of your role and you know that going in.
If this were 1996, then I'd say Russell might have a surefire chance at contract renewal, but in this day and age, he doesn't fit Ken Holland's mold of a bottom 6 player who can chip in the secondary offense. Can we replace his whopping 0 goals and 5 assists of offense on the season with players already on the team? Smart money says yes. 🙂
I can't see Russell staying on the team after the pedestrian season he's had, but you never know – Holland may say he brings "a different element" to the team and re-sign him.
Net effect – -4.45M
The hard luck case
Ryan Mantha – This is a player you hate to see go, but he got the worst possible start to his career – he was on his way to a roster spot in training camp, but then got a career-ending injury and won't be back. He was drafted in the 4th round in 2014 and had a solid junior career, then 2 games in Bakersfield 2 seasons ago, then last year putting up 10 points in 41 games as an AHL rookie. He came to training camp this season and it all went to hell. He has spent the entire season on SOIR (Season Opening Injury Reserve) and the ELC he signed back in 2016-17 is up after this season.
This is the ugly side of hockey – a promising career ruined by injury before it even started. He only carried a cap hit of 870K and could've triggered a Matt Benning trade if he supplanted him as a regular on the 3rd pairing right side as a cheaper player.
Nobody can do anything about it, so we'll just have to feel bad for the guy and move on. Insurance paid for his contract so it doesn't count against the cap. Still, it's worth mentioning as otherwise, it would've.
Net effect – 0
Overall effect on cap space at this point – $9.95 million. If all these moves work out as expected, all you'd have to bring back is a 1A goalie. Let's give that goalie a middling signing of Smith's base of $2 million. That still leaves you with $7.75 million.
Players already getting raises for next season
Zack Kassian – $1.25 million raise in cap hit
Josh Archibald – $500K raise in cap hit
Darnell Nurse – $2.4 million raise in cap hit
Caleb Jones – $130K raise in cap hit
Net effect – +4.28 million in cap space
Overall effect on cap space at this point – We're down to $3.47 million in cap space
Players getting cuts for next season
Joakim Nygard – $50K pay cut for next season
Overall effect on cap space at this point – We're up to $3.97 million in cap space
Projecting free agent signings (real numbers may be different, these are just my projections)
Andreas Athanasiou – 3 years, $3.3 million per, raise of 300K- Athanasiou struggled big time in Detroit this year. If he was a UFA frankly I'd structure his contract much differently, but since he is an RFA he's due for a mandatory 10% raise, so we leave it at that. He's shown some good things this year since the trade, but in only 9 games in an Oilers uniform, we don't know exactly what we have with him. He's a bit of a risk but Holland gave a fair haul in draft picks to get him, so it's not a question of IF he's coming back but at how much.
Only because Holland would never throw away 2 2nd round picks on a guy for a rental unless the Oilers prospect pool was seriously stacked and they could afford to deal away the picks, which at this point is not true. Athanasiou will be back, and frankly, I'd rather sign him for $2 million with $1 million bonuses, but since he's an RFA that changes things. He deserves nothing more than his mandatory 10% raise at this point. Here's a slight risk hoping he rebounds with more time next year.
Gaetan Haas – 2 years, $1.025 million per, raise of 100K – a European free agent signing, Haas has proven himself a capable bottom 6 forward who can produce secondary offense and not completely lose his head in his own end, as a lot of European rookies have trouble adapting to the more physical game of the NHL. This is pretty standard for a bottom 6 guy.
Riley Sheahan – 2 years, $1 million per, raise of 100K – Sheahan is, meh. He'll probably get 1 more point to add to his total whenever the season resumes. Other than that Sheahan spends a lot of time on the PK, 2nd most on the team in ice time, in fact, and is pretty good at faceoffs with a 49.04%. Why not, let's give him a bit of a bump and call it a day.
Tyler Ennis and Patrick Russell – Frankly I'm inclined to let these guys walk, as I think Holland will too. We have other guys already on the roster that can do what both of these players can do, so IMO they're gone.
Ethan Bear – 3 years, $2 million per, raise of $1.28 million. Bear's had an awesome season, but this is his rookie season – and D is the hardest position in the NHL to master. Defencemen rarely develop in a straight line, and I want his pay cheque to reflect a possible slide risk. We've seen what happens with Alex Chiasson if you put too much faith in 1 season of work in the NHL – good thing Holland knew this otherwise his contract would be a boat anchor on the team right now.
If I'm GM I tell Bear that we're going to give you a modest raise now and if you can give us more offense we'll pay you more the next time your contract is up. It's also important to remember Bear is only an RFA right now, and we need to take advantage of that as long as we can, because we have more team control over RFAs than UFAs.
Matt Benning – Frankly, I'm more in favour of trading Matt Benning than re-signing him. He's an RFA which means you have to give him a mandatory 10% raise, and for a guy who's only put up 1-7-8 in 43 games – which projects out to a whopping 1 goal and 15 points in a full season – he isn't worth a raise of 200K.
That would put him at over $2 million – which is a little steep for a 3rd pairing d-man whose numbers have regressed for the 2nd season in a row. I'd rather bring in a short term guy from the outside before Evan Bouchard is ready to go. Trade him for a 5th round pick if you have to, just get him out of the organization.
Net effect – +1.78 million in cap space
Overall effect on cap space at this point – We're down to $2.19 million. Assuming a new 3rd pairing d-man comes in at a price point of, say, $1.2 million, now we're down to 990K of cap space.
That's still a little better than what we have this season, but not by much. You can see now why I advocate for trading Benning – his $2.2 million cap hit would push us into slighty negative territory cap space-wise.
What about the cap ceiling?
Great question. Initially, before the COVID-19 suspension of the season, this is what the cap ceiling was projected to go up to. There has still been no word on what the NHL will do once the season begins, but there's a good chance that revenue will be lost which means that the cap ceiling will go down.
Nonetheless, for the purposes of this exercise, I'm going to assume the same numbers as announced and let's go with past history and pick a figure right in the middle – $4 million, which is right in the middle of the bottom end – $2.5 million – and the top-end – $6.7 million.
Overall effect on cap space at this point – Now we're up to $4.99 million in cap space, which is decent but IMO still a little tight. There are improvements we can make through moves, which I'll go through now. Unless the Oilers win the Cup, which IMO is unlikely this season, I don't see how Holland doesn't continue tinkering with the roster to upgrade its talent. To do that, we'll need cap space, and for that, we need to make some moves. Fortunately, we still have players we can trade. Let's explore that now.
Easy moves to make to free up cap space
Trade Alex Chiasson for a prospect or middling pick
I'm so happy Holland didn't open the vault for Chiasson after he had 1 good season last year setting career highs in goals with 22 and points with 38. He smartly signed him to a short term low-value contract, challenging the player to prove it wasn't a fluke before giving him a bigger payday.
Chiasson then promptly proved this season that last year WAS a fluke, as this season he's only played 8 fewer games than all of last year, and his goal-scoring has been cut in half from 22 goals to 11, and points are at slightly over half of what he put up all of last year at 24. Right now over a full NHL season that projects out to 14 goals and 30 points. That's a huge regression from last year, especially in goals. Trading Chiasson in a minor trade without cap space coming back would save us $2.15 million in cap space for next season.
Let's say Holland succeeds in trading Chiasson for a 5th round pick, saving us $2.15 million in cap space.
Chiasson still has value around the league as a veteran bottom 6 player who can add some secondary offense and leadership. Without the black cloud of last season being a fluke for him and having to suit up for the same team in which his subsequent season was a failure, it might be better for the player too.
Keep expectations simple for him on his new team and you're laughing. IMO bringing back Sam Gagner at 2 years for $1 million per would perform more or less the same role at a lower price. Gagner is by the numbers an inferior player but Chiasson at this point is a luxury the Oilers cannot afford, while a number of other teams could. Meanwhile, if a guy like Tyler Benson earns a spot, Gagner is no big deal to trade at that point.
Net effect – -$1.15 million
Overall effect on cap space at this point – Now we're up to $6.14 million in cap space, which is an improvement.
Trade Kris Russell for a 3rd round pick
There's no question in my mind that Kris Russell has no place with the Oilers after this season. It's not that he's a bad player, far from it – he is a solid veteran capable of putting up secondary offence and reliable play in his own end. His ideal spot is on your 2nd pairing, but he can sub in on the top pairing in case of injury.
With the emergence of the younger and cheaper Ethan Bear, someone had to come out of the top 4, and Russell was the most expendable between himself, Adam Larssen, Oscar Klefbom, and Darnell Nurse. That's not a knock on the player, it's a testament to the depth that's started appearing on the Oilers for the first time in many years.
Larssen would've been a player I would've explored trading for but it was revealed later on that he was playing injured which hampered his usual play, and that's been turned on in the last little while before the season's suspension, so I tend to want to hang on to him now.
Anyway, the other part of Russell's story is the emergence of Caleb Jones on the 3rd pairing, who as an injury fill-in has produced the same number of points as Russell has this season in less games and at just under a quarter of the price. You can see where I'm going with this now, right? There's no longer room for Russell on the roster at any position. If it weren't for the fact that Russell has spent a large portion of the season injured this would've been a much bigger headline.
Russell has an NTC, but he can submit a 15 team trade list to Holland, and that's doable to work with. The Oilers wouldn't be asking for a lot in exchange for Russell, as the biggest prize is the elimination of his cap hit – or a cap dump if you will.
A lot of teams would jump at the chance to acquire a top 4 d-man for only a draft pick, and I don't see why Russell wouldn't want to make that happen as surely he can see the writing on the wall, especially considering that it was Peter Chiarelli who signed him, not Holland.
That puts a target on his back and only intensifies Holland's desire to get rid of him.
He's signed to a pretty reasonable $4 million contract for 1 more season, so for his new team worst-case scenario if he has a bad season they send him down to the minors and he walks at the end of it, so it's pretty low risk for his trading partner. Meanwhile, Russell gets to go to a place where he can be a regular again and get more playing time in a contract year, which he wouldn't get here.
Net effect – -$4 million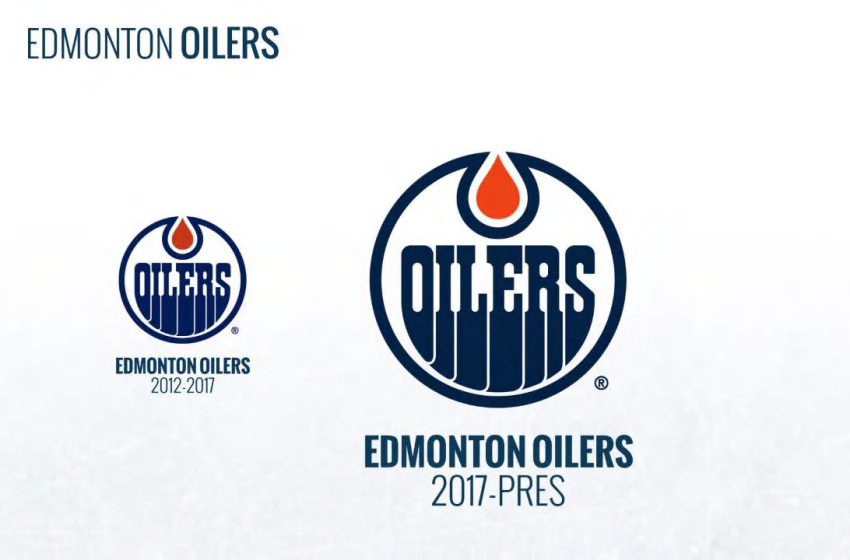 Trade Matt Benning for a 4th round pick
As I already explained, Matt Benning is simply a player we can't afford at the position anymore. Peter Chiarelli projected him to take a step forward and instead he's taken a step back for the 2nd consecutive season. His money is better spent elsewhere – 3rd pairing d-men do not make over $2 million unless teams are trying to bury the guy or are temporarily caught up in a numbers game. Let him try his luck elsewhere. As a right pairing veteran guy who's good in his own end he'll still have value around the league. I guarantee you someone will take a flyer on him at the right price.
As previously mentioned, sign an outsider for $1.2 million and we're laughing all the way to the bank.
Net effect – -890K
Overall effect on cap space at this point – Now we're up to $11.03 million in cap space, and that's more like it. Now we've got real space with which to reload on, although we still probably can't go big game hunting just yet – and really we don't need to, IMO. As 1 example, Nuge's contract is up 2 seasons from now and we'll probably have to start things at $8 million a year – a minimum raise of $2 million. Just look at what the Maple Leafs are now if we want to see what happens if we go big game hunting.
Questions to raise that could bring the Oilers more cap space
Do the Oilers bring back Sam Gagner in the offseason?
As already mentioned, IMO they should bring back Sam Gagner. They could bring him back at a lower price point now as a free agent – a UFA at that – and especially if we get rid of other guys I'd love to have him in the bottom 6. He's a great Oiler and very loyal to the team, and can still contribute in the same way Alex Chiasson is now but at a cheaper price.
It will cost some cap space but not a lot.
What do the Oilers do with James Neal?
The Oilers are in an interesting place with James Neal.
He's lost a step so he's much less effective than he used to be at even strength.
However, he's still a valuable player on the PP – in fact, he was so good on the PP that he was leading the league in goal scoring early on the season. But, he doesn't score much outside of the PP – in fact, only 7 of his 19 goals this season have come at even strength. He's also had a terrible season in his own end, finishing at -20.
They could buy him out and save $6 million over the remaining length of his contract, which we're on the hook for another 3 seasons. It would save us almost $4 million a season for the next 3 seasons, but we'd be on the hook for $1.916667 million for the next 3 seasons after that.
That's a fairly significant hit to eat, and looking ahead at the guys they'll have to sign, they'll probably need that cap space at that point.
But there is an X factor here – the Seattle expansion draft. The Oilers could hang onto Neal for 1 more season, paying him his $5.75 million, then do what a lot of teams did in the Vegas expansion draft with their bad contracts – send them a draft pick in exchange for taking Neal in the expansion draft.
That's the most cost-effective way of doing it – 1 more season at full value than download the remaining $11.5 million on Seattle, who will probably need help getting to the cap floor anyway. Otherwise, Seattle will probably take a player who is much more valuable to the team that they can't protect – like Juhjar Khaira or Josh Archibald.
This is something that could work out for both teams.
Bottom line – The Oilers will be in a much better place cap space-wise next season than this one. Who knows how it will play out but this is my best guess. But there are some easy moves we can make to free up cap space and there's a good chance we could end up with $7 million in cap space for next season for sure, possibly up to $11 million or more depending on what happens with James Neal and the cap ceiling. In any case, it's interesting to think about.